In the 1940s, the two Teo brothers, Teo Thye Chor and Teo Thye Hong formed Tong Eng Brothers after WWII, mainly dealt with the trading of electrolytic tinplates which were used in the manufacturing of bottle caps and cans.
In 1950s, the brothers branched out into property development. They saw the potential of the Paya Lebar district and developed first industrial estate there.
Thereafter the Teo brothers bought more land, in excess of 40 hectares of freehold land in Changi, Pasir Panjang, Upper Serangoon Road and Yio Chu Kang.
Tong Eng Group developed some of these lands into houses for lease to the British forces eg in Changi Grove, West Sea Garden, Tong Kong Gardens and Changi Heights.
Tong Eng sold land to these oil refining companies such as Shell, Esso and Mobil as petrol stations.
In 1968, Teo Thye Chor's eldest son Teo Tong Wah, along with Teo Thye Hong, continued to develop land banks. They acquired numerous pre war rent control shophouses adjoining Tong Eng's own three units at Cecil Street in the CBD. They were combined to build Tong Eng Building, a 26 storey office building, where the headquarters of TEB is located.
Through the years, Tong Eng Group develop many real estate sectors through condominiums, apartments, landed housing, offices and lastly retail malls. Here are some of the proud masterpieces for instance, Greenbank Park, Serenade Garden, Green Meadows, Kew Cottages, Belgravia Park, Eminent Plaza, Treasure Place and Serangoon Plaza.
Tong Eng Group' mission is to create products with uncompromising quality and distinction for their valued customers. Tong Eng Group has in its mission to improve the lives of those in the community by caring for the less privileged and promoting of the arts.
Tong Eng Group believe in aesthetics and functionality and space maximisation in their products using new concepts and technology.
Below are some of the many awards received.
Tong Eng Group
* 2019 International Business Magazine
– Best Real Estate Developer Company – Singapore 2019
Belgravia Green
* 2018 Asia Property Awards (Singapore)
– Winner for Best Landed Development
Centrium Square
* 2020 Asia Pacific Property Awards (Singapore)
– Winner for Mixed Use Development
ARC 380
* 2019 FIABCI Singapore Property Awards 
– Winner for Mix-Use Development
GOODWOOD GRAND
* 2016 South East Asia Property Awards (Singapore)
– Winner for Best Landed Development
BELGRAVIA VILLAS
* 2019 FIABCI Singapore Property Awards 
– Winner for Landed (Cluster) (Strata)
POETS VILLAS
* 2015 FIABCI Singapore Property Awards
– Winner for Residential (Low Rise) Category
TONG ENG BUILDING
* 2012 BCA Awards
– Platinum BCA Green Mark Award – Existing Buildings
Track Records
Our past track records projects are Wilshire Residences, View At Kismis, Belgravia Green, Centrium Square, Goodwood Grand, Arc 380. Prospective buyers of Belgravia Ace can be assured of  the premium quality homes by Tong Eng Group.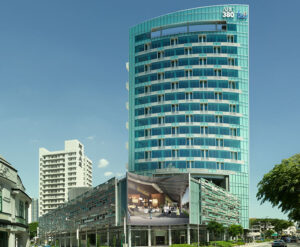 Book An Appointment to view Belgravia Ace ShowFlat & get Direct Developer Price, & Hardcopy E-Brochure. Guaranteed with Best Price Possible.
OR
Fill up the form on the right and get Belgravia Ace Price, E-Brochure, and Latest Updates!
 Strictly no spam policy.